12 Things We Learned at Summit 2023
Sep 22, 2023
Now that the dust has settled from Summit 2023, we wanted to share some of the insights and fun facts we learned. These insights are based on 75 responses from the survey we circulated after the event. Summit 2023 took place in Toronto on September 13, 2023, and was attended by approximately 170 in-house lawyers, legal ops professionals, private practice lawyers, legal tech professionals, recruiters, and others (gallery here).
These insights are super important so that we can continue doing the things that worked well, and improve on the things that could have been better.
1. Let's start with the testimonials, because they were awesome.
Here's what some of the attendees had to say about the Summit (we received 14 written testimonials):
"Attending Summit 2023 was an incredibly rewarding experience. Each session was chock-full of practical take-aways and interesting insights into the key issues facing today's legal departments. The relaxed atmosphere and networking breaks throughout the day also provided plenty of opportunities to connect one-on-one with others in the in-house community." - Allison Worrone, General Counsel at Evanov Communications
"The in-house legal conference we all needed! The topics are fresh, the energy is vibrant, and the speakers were engaging! Definitely attending again next year." - Shivani Anand, General Counsel at Ascend Fundraising Solutions
"This was one of the most useful, educational and fun professional events I've ever attended. I learned a lot and met great people. Anyone in house should consider going or sending a team member." - Travis Allan, Chief Legal and Public Affairs Officer at FLO EV Charging
"Counselwell created a warm, engaging and thoroughly awesome Summit 2023. The networking opportunities and knowledge sharing by panelists were phenomenal. Looking forward to next year already!" - Maleeha Akhtar, Legal Counsel at Manulife
2. These were our three most highly rated sessions in descending order:
Keynote: Your Story Changes Everything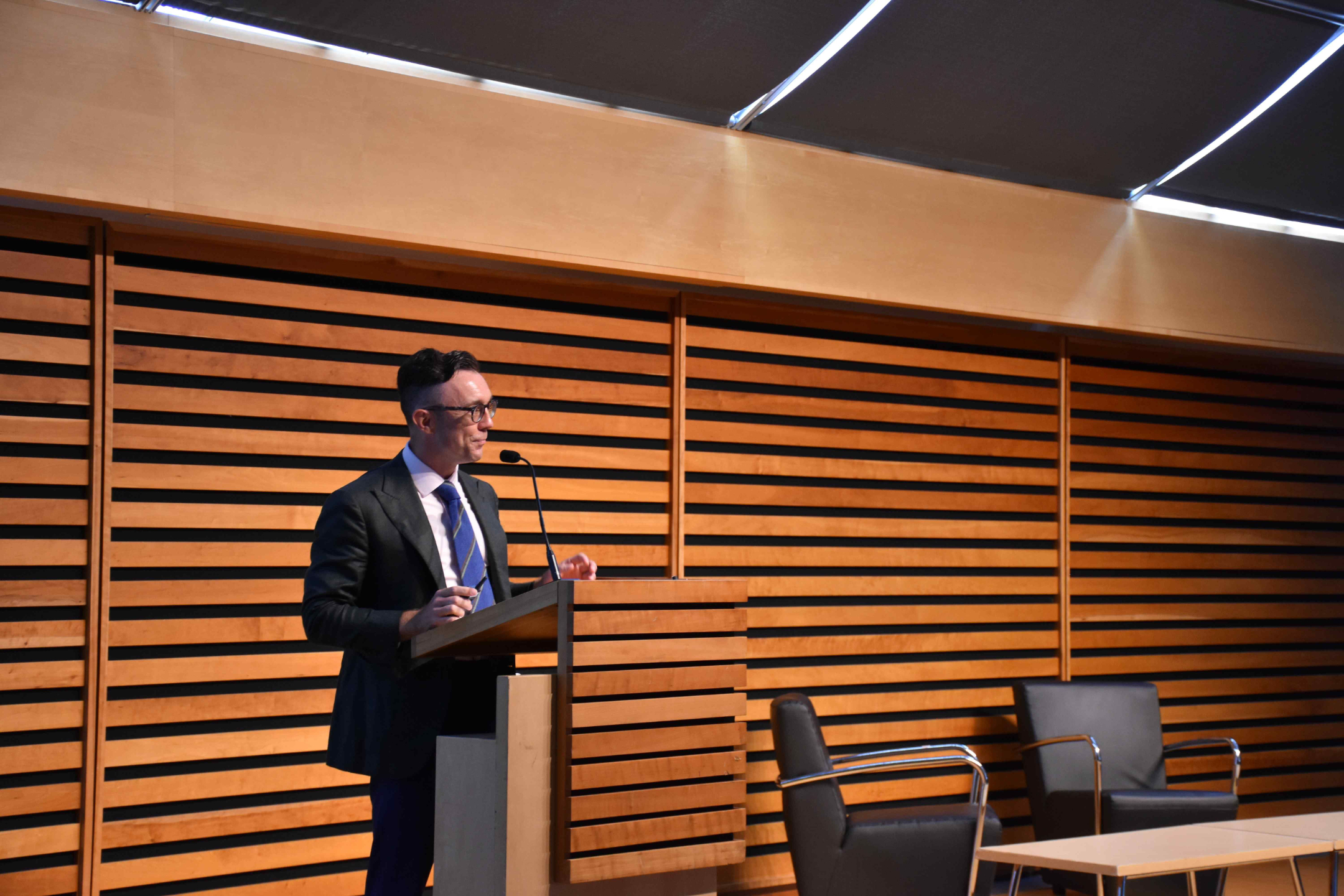 Panel: Leadership Skills for the Modern GC
Panel: Stay for the Culture - How Legal Departments are Attracting, Developing and Retaining Talent in an Uncertain Economy
3. Overall, attendees loved the Summit.
We asked attendees to rate their overall experience on a scale of 1 ("Meh.") to 5 ("Amazing!), and we received an average score of 4.65!
4. Our Net Promoter Score (NPS) is really high.
Companies use the NPS metric to determine the loyalty of their customers. We asked attendees how likely they are to recommend the Summit to a colleague or friend on a scale of 0 to 10, and we received a really high rating of 9.28. Expressed another way, nearly 93% of respondents would recommend attending the Summit to a colleague or friend.
5. Over 97% of respondents liked the venue.
It's safe to say we'll likely return to the same venue.
6. The networking portions were successful.
Approximately 95% of respondents felt like they had ample opportunities for networking and connecting with other attendees. The roundtable discussions in particular were a big hit. However, we did receive a number of comments asking for more time for networking, and for more structure to the networking.
7. The food was decent.
We asked attendees how satisfied they were, on a scale of 1 to 5, with the quality and variety of meals and refreshments provided. We received a decent score of 4.25. One thing we were not thrilled about was that the refreshments were only displayed during the breaks. Next year we'll make sure that the break room is stocked with refreshments throughout the day. Also, we will make sure that every table in the main room is equipped with water.
8. The energy or "vibe" in the room was amazing.
We asked attendees to rate the energy in the room on a scale of 1 to 5, and we received a 4.61 rating. This was validating to us, because we worked really hard to make sure that everyone felt comfortable, happy, and energized.
9. We could have been more inclusive.
We received a comment that there could have been more diversity on the stage, and another comment that we could have given the option for registrants to input their preferred pronouns so that we could include them on the name tags. We know for next year!
10. We will never run out of content/program ideas.
We asked respondents to write the topics or themes they would like to see covered in future events, and we received a ton of ideas! Some of the great suggestions include:
Career paths

Time management

EDI

ESG

Legal ops

Case studies

Risk management
11. It's impossible to appeal to everyone in a one-day, single track program.
It's obvious, but you can't please everyone. For example, plenty of respondents suggested that we incorporate substantive content (e.g. privacy law, employment law, etc.) into the next Summit, while many others stated that it was great to have a day focused on non-substantive content since it's very easy to find substantive content directly from the law firms. In order to provide as much value as possible to everyone, including generalists, specialists, junior lawyers, senior GCs, we would either need to expand the Summit by adding another day and/or creating a multi-track program with two or more sessions running at the same time.
We'll explore these avenues for Summit 2024.
12. Striking the right balance between providing value for the sponsors as well as the attendees is very challenging.
For the most part, we think we struck a good balance. Every single sponsor we talked to indicated an interest to sponsor again next year. However, two things we could have improved:
Focus the content of sessions more on what the audience wants to hear

Incentivize attendees to engage more with the expo booths (e.g., get a passport stamped at every booth to get entered into a big giveaway at the end of the day)
We're already at the drawing board for Summit 2024 (expected September 2024 in Toronto). Stay tuned and we hope to see you there!